Meet our friendly, experienced pediatricians and staff at Molly Rad Pediatrics! Our entire team is dedicated to helping you and your child feel at home from the moment your walk through the door. We're proud to be members of the Los Altos community and serve the needs of their children.
We pride ourselves in being an exceptional clinic where children come first. Our child-focused practice works hard to meet the needs of children from infancy through adolescence. Compassionate, knowledgeable and supportive staff is the cornerstone of Name of Molly Rad Pediatrics's quality care. All of our pediatricians and medical staff are highly trained professionals, and maintain the highest level of accreditation in pediatrics to address the special needs of infants, children, and teens.
We strive to treat each and every patient as we would want our own children to be treated. Our doctors and staff look forward to building a relationship with you and your family.
Dr. Rad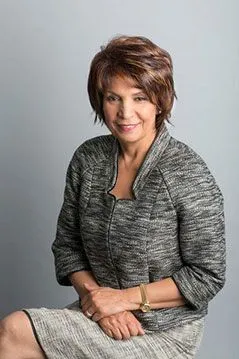 I've practiced Medicine since 1977, and I've worked as a pediatrician since 1993. I received my Doctorates Degree in Medical Sciences with honors from Tehran University which is a top ranked medical university in Iran in t977. My pediatric internship and residency were completed at The University of Tennessee in 1993. Prior to locating to America, I worked as a General Medical Doctor at Red cross in Iran and my love for children began when I had my first child as a third year medical student. The joy I received from raising my daughter and the relationship between me and my baby's pediatrician was very vital in my life, and gave me inspiration and a daily reminder of what it means to be a knowledgeable, caring and always available pediatrician to a mother.
So after moving to America, I decided to continue my education and become a pediatrician. I achieved this goal in 1993 and then I started to practice in a community health center in Chattanooga, Tennessee. There, I was responsible for all newborns, not only from one clinic but for a network of Gynecologists who used our hospital for delivering the pregnant mother. In1989, I moved to California and I was working as a partner in a Pediatric practice in Palo Alto for 4 years before I moved to my private practice in Los Altos. I serve as a pediatrician at El Camino Hospital and also Lucile Packard Children's Hospital at Stanford.
My husband and I, have two grown-up children and two beautiful granddaughters. I enjoy going to the symphony, yoga classes, and spending time with my family.